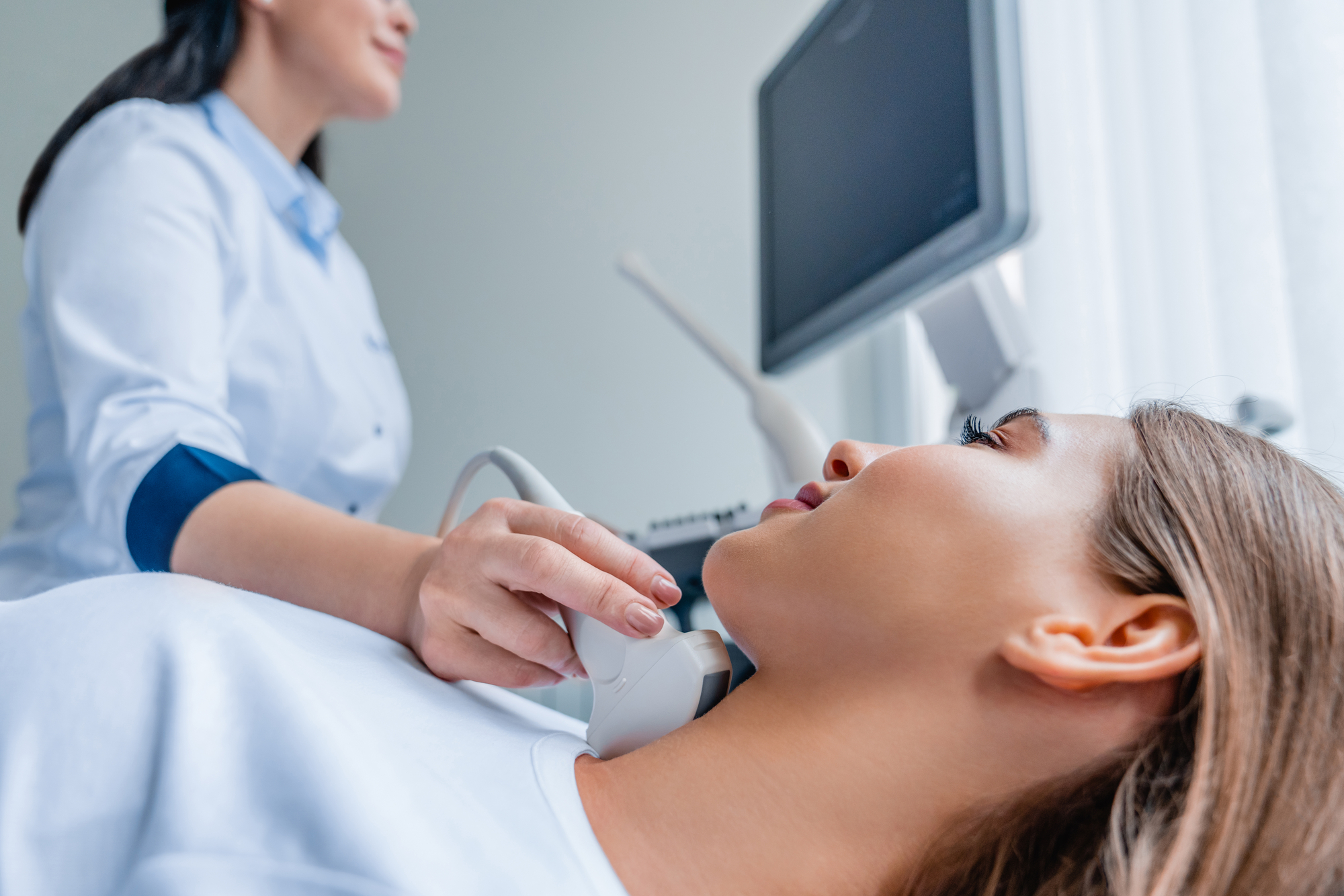 Our practice uses thyroid ultrasound testing to examine the thyroid gland and aid in the diagnosis of tumors, cysts or goiters of the thyroid. This test can also evaluate an underactive or overactive thyroid gland. 
Thyroid ultrasound is a sound wave picture translated to a 2-dimensional picture on a monitor. Our providers may order an ultrasound if a thyroid function test is abnormal or if they detect a growth during the physical thyroid exam.  
The ultrasound often accompanies a blood test used to determine thyroid function, i.e., whether the thyroid gland is underactive, overactive or normal. 
The test takes about 30 minutes and results are read by a physician and shared with patients within a week.
Schedule Your Appointment Today